By the early 1920's Master Masons throughout the United States saw how important the Order of DeMolay was becoming to young men and wanted to bring this new organization home to their state. In 1921 Mother Chapter from Kansas City, Missouri traveled East of the Mississippi River to institute new chapters and, at the urging of George Fleming Moore, their first stop was in Maryland.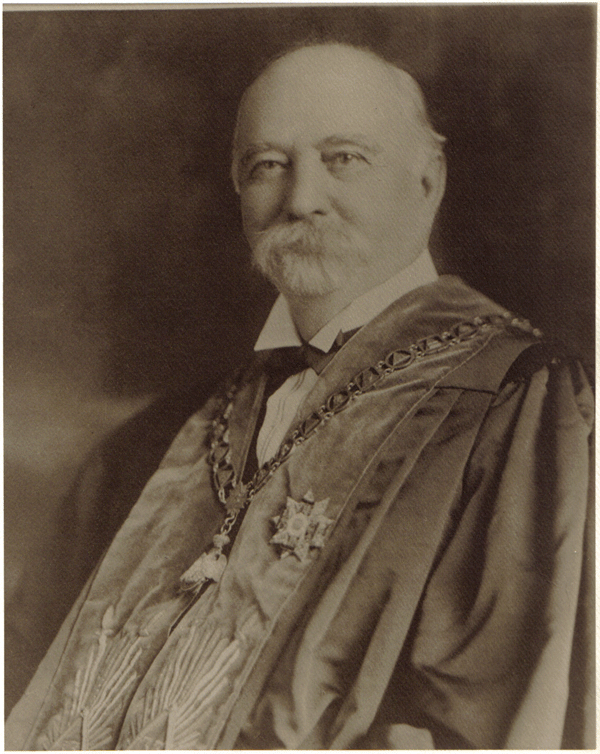 George Fleming Moore was a very active Mason in Alabama in 1914, and as the Acting Grand Commander of the Supreme Council of the Order of DeMolay, he was very instrumental in starting DeMolay in the East. During this trip the first DeMolay Chapter in Maryland was named after him in recognition of his hard work. On August 3rd, 1921, George Fleming Moore Chapter was instituted in Hyattsville, Maryland, with Mr. Moore in attendance. The first class consisted of twenty-five members.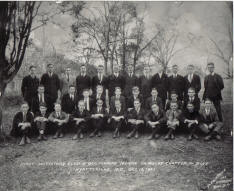 It is worth noting that this chapter was the first chapter ever named for a living person.
While on the East Coast, the Mother Chapter also instituted Robert LeBruce Chapter on August 4th, in Washington, D.C., and Baltimore Chapter in Baltimore, MD on August 5th.
The pioneering brethren from the first initiation class (right) spread out across Maryland and D.C. and help grow the Order within the state. Soon, the number of chapters quickly multiplied until the number of active chapters in the state reached 21, and contained hundreds and hundreds of members and advisors.
By the 1980s, the Chapters situated in the District of Columbia decided to become an independent Jurisdiction forming Nation's Capitol DeMolay. On July 9, 2018, Nation's Capitol DeMolay was merged back into Maryland DeMolay.
Maryland DeMolay Chapters have been named after beautiful cities in which they are a part of the community, famous and prestigious men of the community, and of Freemasonry, and their sponsoring bodies. Our Conclaves (conventions) have been hosted by member chapters and have been held throughout the state. Some of the locations that have hosted Conclaves include the famous Lord Baltimore Hotel in Baltimore, Hood College in Frederick, Maryland, Washington College in Chestertown, Maryland, Mount St. Mary's College in Emmitsburg, Maryland, St. Mary's College in St. Mary's City, Maryland, and Salisbury University on the Eastern Shore of Maryland.
We feel, with the support of members, advisors, their communities in which they meet, and more importantly from our Masonic family, Maryland DeMolay will continue to offer a wide range of activities. It is through these activities of opportunities of leadership that the young men of DeMolay will receive the responsibility and the skills, to become the leaders of tomorrow.